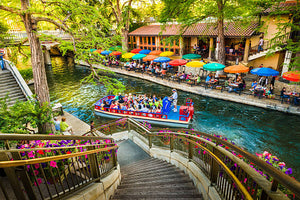 We're Coming to San Antonio, Texas!
Ground Destruction is moving from its birthplace and current home, Guam, and relocating to the Lone Star state.
Our new location will allow us to travel to more events and meet you, our loyal fans and customers!
Being back in the states will provide us with fewer restrictions and a smoother supply chain. This translates all into faster deliveries, lower postage costs, and more ways to pay.
Lastly, we will be opening a small in-home shop and gym, so you can try before you buy, save on postage, or just say "Hi!" and get a roll in.
 We are holding a PCS sale to clear stock and placing the store from July - September. Anyone familiar with a PCS knows your stuff takes 2 months to arrive and could get damaged by the movers, so help lower our inventory.

Use code: PCS25 for a 25% discount* and all U.S. orders are FREE SHIPPING!
Follow us on Instagram  @ground.destruction  for the latest news and offers—no spam emails!
*Applies to V4 gis, and Tees
---